Optimising your business potential
"This project shows Liberty at its finest, a real team effort with the most amazing collaboration and drive to get the job done. amplify5 is very much part of this team effort. The added flexibility and reactivity we have enjoyed by working with them this year has meant that we have been able to deliver our three key aims; to be quick, friendly and accurate with our responses to customer queries."
"On the daily stand-up meetings that take place every day each week, if I was new or external, I honestly wouldn't know who was in the Piccadilly team and who was in the Cape Town team, as they have become so embedded with one another"
"It was incredible to see the engagement, curiosity and customer focus in your teams, and their understanding of UK customers was impressive"
"Your setup, people and culture were all very impressive, leaving us with so much confidence"
Administration Back Office Services
Finance, Accounting and Payroll
Specialist Contact Services
Reporting, Analytics and Insight
We allow businesses of all sizes in the UK to successfully offshore key functions to South Africa with confidence and flexibility, resulting in cost savings and rapid process improvement, allowing more time and resources to focus on core business activities.
A walkthrough of the amazing space our Cape Town team occupies!
Lean 6 Sigma process mapping and transformation specialists and business development team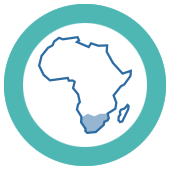 Sophisticated operations focused on service, driving value and continuous improvement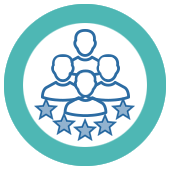 100+ years collective experience
100's of offshored operations
100% focused on client success!
What makes amplify5 different?
No tie-ins; you can scale up and down and make changes any time
We'll go from a first conversation to a live operation in weeks
You can engage with anyone and access the operation at any time
#1 global destination for the extension of your business
Everything is fully included, absolutely everything